Example – Jardines Furzton
See the tour below and all the images and examples shown are included in the package.
click here to see how your store will display in Google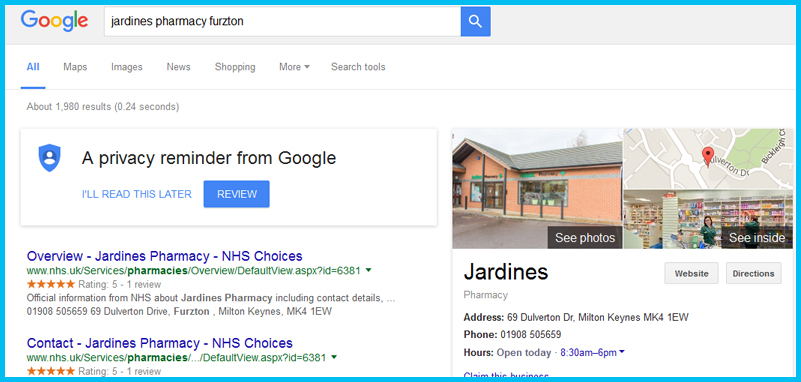 How does it work?
Having a Google tour done is very simple. Just register your interest using our order form. Our photographer will arrange a convenient time with you to take the photographs, he'll be on site for around 2 hours but will be unobtrusive and won't disrupt your normal working day. After that sit back and relax while we take care of uploading your business to Google, typically the results will be live within a week and you can start to take advantage of the increased business that Google will bring you. You will also receive a range of quality photos you can use to enhance your website and maximise other promotional opportunities.
Cost and Packages
Standard tour price £195
The standard tour package will include:-
Taking the Google Tour and setting up on Google
10 still points of interest images – Exterior and interior shots as well as other points of interest. I'll take plenty of images and the customer can choose the 10 they wish to use, extra images can be purchased at £5 per image.
Also available including other stores for example Opticians: https://goo.gl/maps/2fK4Mo5tzSN2
Bespoke photography
Family
Weddings