Pharmacy Website
The lowest cost, most advanced pharmacy website available anywhere!
The Pharmacy Centre offers the most capable and best priced website / mobile app solution for the modern independent pharmacy
No hidden costs – from £126 per year(*Cambrian alliance members) for your website
Online repeat ordering and smartphone app that syncs with your site for customers
Ecommerce
Choose from a range of modern web designs
Brand your website with your own logo / colour scheme
Your own branded app
Simple sign up in minutes
Dedicated support
Add-ons available for Email Hosting and Seo.
We know you won't want to go anywhere else so no multi year contracts!
Demo Sites
Sign Up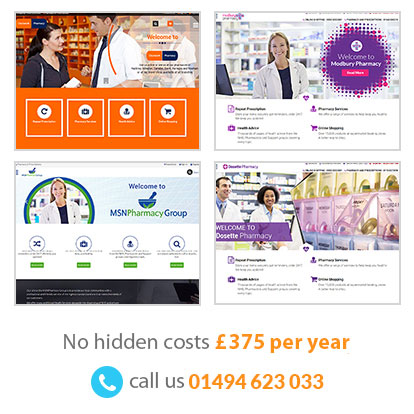 Mobile Optimised
All your services content
Mobile App that syncs with your site for customers
Health news feed